Gear Review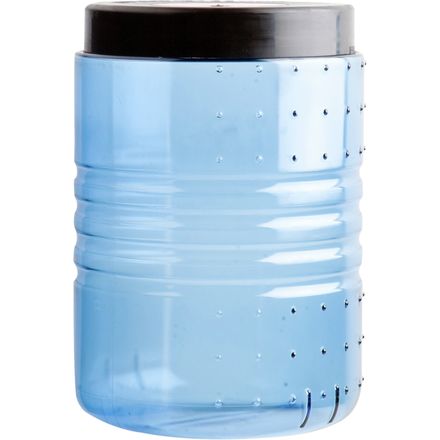 Posted on
This thing works..
Unfortunately I've had first hand experience finding out how well this works. I had my backpack ready and set for an 8-day backpacking trip for work, which included this bear canister filled with food. I left it in the back of a friend's truck with a camper shell for less than 1 hour to poach a shower at the hotel he worked at in Mammoth Lakes, CA. I returned to the truck to see that the camper shell door was ajar in a funny way with my backpack gone. Scoping out the nearby woods, I saw my pack with all my work gear splayed and shredded on the ground, but low and behold the bear canister was the only thing that wasn't destroyed. The bear definitely tried as there were plenty of teeth and scratch marks, but it just couldn't do it.

So with that being said, even if you are away from your car or whatever it is that could potentially attract a bear in known bear country, just take it with you even for those few minutes. Also, this canister for its size is better for week long trips. The one that is half the size is much better for weekenders. Although it may take up a bunch of space in your pack, you can easily fit other things in it if it isn't filled with food all the way. I'll usually stick whatever extra clothes, stove, first aid kit, etc. just to use up all the space in the canister. This model is also a little bigger than the standard black bear cans that the park service or forest service lets you rent out. I never usually tighten this all the way. Once the tabs pass the point on the lid where a bear essentially can't open it, I don't go any further.

I know lots of people complain on how big and bulky or heavy this is. Well, a bear is a pretty f-ing strong creature and if we want to play in their backyard than we just gotta deal with using these things because they work.
View More Details on Bear Vault BV500 Bear Resistant Food Canister