Gear Review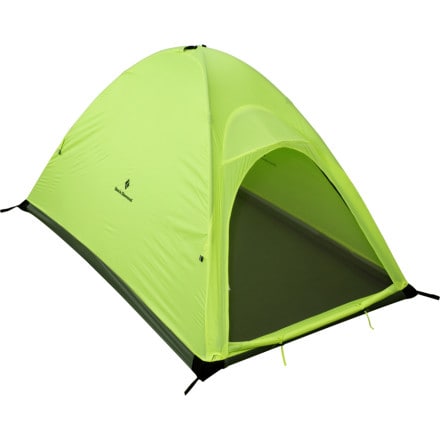 Posted on
This is THE Tent
For a climber or aspiring alpinist, the firstlight is the best tent on the market.

Regardless of what people may have said in previous reviews, the firstlight does NOT leak as much as they would have you think. I've used mine in the rain and each time have stayed completely dry. There was even a small stream of water running under the tent all night and still we stayed dry.

That said, in heavy rain this tent may not be the best choice because the fabric is only "water resistant" though Nano shield is considered "waterproof" by european standards. Nano shield may be less waterproof than other "waterproof" fabrics but it is much more breathable. This means you will have less condensation in the firstlight than a similarly designed single wall "waterproof" tent.

If you're coming from a super comfy backpacking tent you will have to adjust your mindset transitioning to the firstlight.
The firslight is not designed to be a comfortable tent to spend a week in. It is a lightweight assault style tent for people who value their legs on the hike in, more than having a roomy tent.

This tent represents the bare bones of what a tent should be and it has no added features you don't absolutely need.
It doesn't have a vestibule for your packs/boots because people who are trying to save weight (ie people buying this tent) usually have 2/3 length sleeping pads and they use their pack and boots to insulate their feet-- eliminating the need for a worthless vestibule. This also means you need a smaller pack which will also weigh less. Also, climbers in cold, windy conditions often cook in their tents anyway using a jetboil (not recommended), so why do we need that vestibule again?

The firstlight sets up completely from the inside. This means that in bad conditions it is possible to throw your tent on the ground, jump inside with your stuff and set it up protected from the elements. Is it easy to do this--No, can it be done if need be--Yes, how many other tents could you do that with? It also has a very tall profile meaning that snow will just slid down rather than collecting on top.

This tent has a narrow profile. This means you don't have to have a very big ledge to be able to get a goodnights sleep. It also means you will be more cosy with your partner and sleep warmer. For those who think this tent is two small, I once used this tent without sleeping bags during a bivy with two 6ft+ guys last winter and we were just fine. Was it comfortable--No, was it superlight-weight and what we needed--Yes.

The firslight excels a being light wight, easy to pitch, area efficient (small footprint), and exactly what you need in the mountains. What more could you ask for? There is a reason that the firslight is used on peaks around the world and is the first choice among the worlds best alpinists.
View More Details on Black Diamond Firstlight Tent: 2-Person 4-Season