Gear Review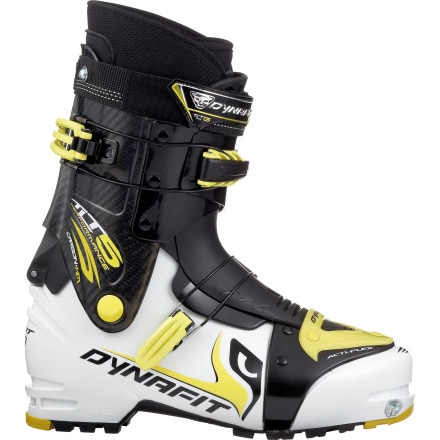 Posted on
These boots are a game changer
Got these boots at the beginning of the season and love them. The range of motion thats available to you on the ascent is an unbelievable advantage. You don't tire as quickly and due to the increased range of motion you are able to easily and comfortably take huge strides. For me this meant about 10-15 minutes faster over 1000 feet on the ascent.

Secondly, when you put in the tongue the boot becomes an ultra stiff alpine boot that skis great. Another commenter noted that the angle is too far forward. The solution for this is to not put the tongue in and ski without it. The boot without the tongue still offers more support than a scarpa f1. On days where the snow is truly deep this option is preferable even, but when conditions are "variable" you'll appreciate the power pushing through the muck.

One other thing, if you have to go through any downhill while skinning you may want to consider locking the boot into ski mode. With all that range of motion there is no leaning back to avoid flying forward when your heels aren't locked. I got a great view of the sky last weekend when I forgot this despite having been warned.
View More Details on Dynafit TLT 5 Performance TF Alpine Touring Boot