Gear Review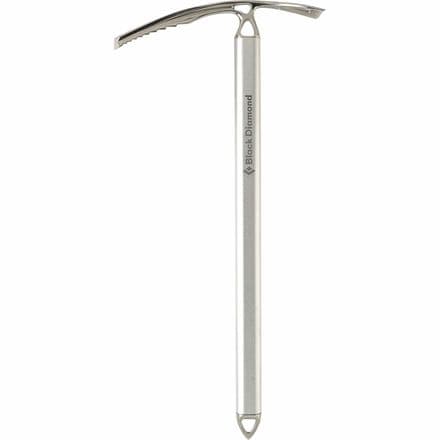 Posted on
The perfect simplicity
Probably the best do-it-all ultralight ice axe.

It's great for self-arresting, improvising snow anchors and boot-axe belays due to it's direct shaft.
Take it for just-in-case snow/icy approaches - it's light and won't pull you down.
Climb a steep snow - it easily handles really steep snow slopes (depending on your skills for sure).
Climb an alpine ice - paired with an ice tool (e.g. Petzl Sum'Tec 43) it brings you up (again, it depends on your skills and do not oversize it - longer the shaft, harder to climb steep and/or icy slope).
Adze is good for cleaning snow and chopping steps.

Perfect.
View More Details on Black Diamond Raven Pro Ice Axe