Gear Review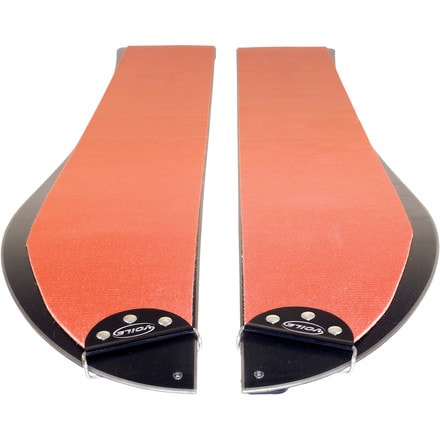 Posted on
The obvious choice, okay out of the box, with some mods and secrets PERFECT!
So these are the only real choice for your splitboard kit. The problem is is that they are missing some key features that our ski touring buddies enjoy! Here's a little guide to make your days touring on you split much more enjoyable and hassle free....

1. When out in the BC don't store your skins with glue on glue... These suckers are tough to pull apart when cold and sometimes almost impossible, the cheat sheets work okay, but it's one more thing to have to mess with... Instead ROLL you skins up! Nap on the glue... They will unroll like magic at the top of your next run and there will be no glue on your skins! When your at home in normal temps DO make sure to store your skins glue on glue, but at home in room temps pulling them apart to skin up before heading out for the day is relatively easy...

2. Tail clips! If you do multiple transitions in a day there is nothing worse than getting snow on the tails of your skins and having them not stick so well anymore, especially if you're doing some steep accents... Ski tail clips don't really work with the offset and curved tail of a split board... The SIMPLE, FOOL PROOF method is this! Go buy 2ft of 1 or 2mm shock cord... Punch a hole through your skins... This is a little harder than you may think, a big nail heated up with a lighter or torch does the job the best, run the cord through the hole and tie it off, then loop them over your tail clip hardware! I've never had these pop off during a day of touring (although my skier buddies have their clips pop off all the time)... I have never had the hole rip/tear or even get bigger there is nothing to worry about... You already have holes on your skins that hold up just fine with your nose clips!

These two tricks will make your days in the BC on your split much more hassle free...See my picture for a visual of these tricks!
View More Details on Voile Splitboard Climbing Skins