Gear Review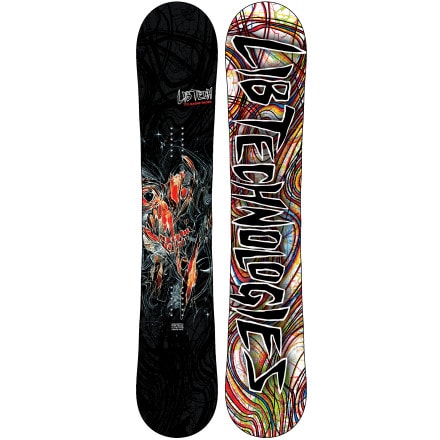 Posted on
The name pretty much says it all: total ripper
I was introduced to magna-traction last year at an on hill demo at Tamarack. I was able to ride this years Travis Rice pro model and I was instantly sold. I could actually feel the edges hook up more than on my Rossi ONE. Fast forward to this season. I had decided that I was in need of a new board, and I had also decided that I wanted a Magna-Traction board. I was orginally looking at this years Rossi ONE with MTX. After some discussion with the shops owner, I decided that the TRS was a better fit. And let me tell you I couldn't be more pleased. The TRS does everything, and it does everything very well. It's super responsive, holds an edge like a pit-bull on a bone, it's poppy, press-able, floats in the deep, forgiving, and super fast. I've received several comments that I am noticeably faster this year and I would love to say that it's me, but truth be told it's the board. The only negative (and it's fairly relative) is the price and perhaps the topsheet. I understand that this is one of Lib Tech's high end boards but five hundred bones is a lot of money for a deck, but I will say that Backcountry.com did a great job with the on-line customer service and was able to help me out a little with the price. The problem with the top sheet is that it doesn't seem like the most durable top sheet out there. This doesn't really effect the performance of the board, but for 500 bones it would be nice the board kept looking tight for a couple seasons.

I am 6'0" tall and 185lbs and 159 works as my everyday/most conditions board. I have rode in thigh deep powder and had no problems with float, but if you ride in a lot of deep snow or back country situations you might consider sizing up, but know that the MTX allows a rider to ride a little shorter board because because mtx boards have more effective edge. Something to ponder.

Overall if you are a rider that likes to ride the whole mountain, does a little bit of everything and enjoys busting big, super fast, solid turns everywhere you go, the TRS is for you.
View More Details on Lib Technologies TRS MTX Snowboard