Gear Review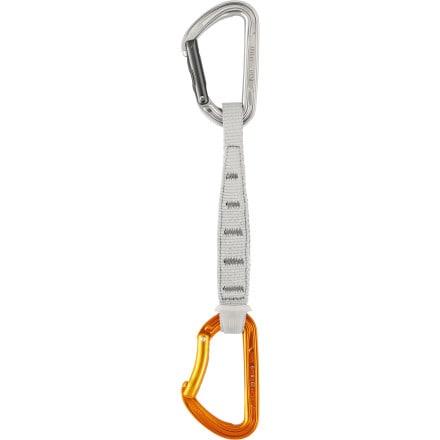 Posted on
The best draws I've ever used
When we get to the crag, I always make sure to get my draws out before my buddies. Why? Allow me to illustrate:

No Kevin, I do not want to climb on your crusty-ass stars-n-stripes draws with "that one biner that sticks a little, just push it closed."

No Ben, I do not want to climb on your skinny-ass BD draws that are so skinny that they twist around in a light breeze.

No Adam, I do not want to climb on your short-ass wiregates that take more energy to clean off a steep route than it took to climb that route.

Petzl Spirit biners still clip smooth after a ton of use and whippers, way better than my BD biners ever did. The Petzl dogbones are stiff enough to resist twisting, the rubber hoopdie at the bottom keeps the rope-side biner from flipping around and it's thick so it's gonna last.

I'm a gear snob and a climbing junkie but I don't need a support group - I just need Petzl Spirit quickdraws.
View More Details on Petzl Spirit Express Quickdraw