Gear Review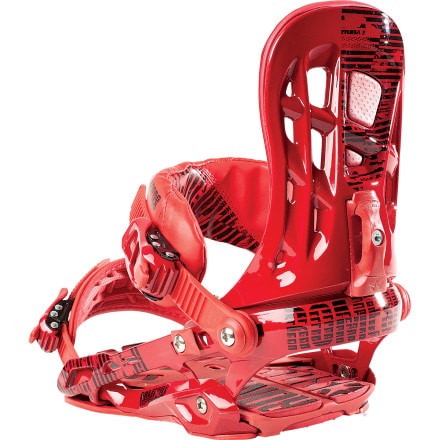 Posted on
The Transvestite of Bindings
A followup to my last review.

I've ridden my Bosses for awhile now and can safely say - I don't like them.

I typically ride the Targa as I like the support more, but from owning both the Targa and 390, I thought I'd like to have both again.

Well I can safely say, I have no interest in riding my 390s anymore.

Why? Because it's such a weird blend of a binding that to me, it makes no sense.

The tray and heel hoop are the same as the Targa (the Targa is cored more for lighter weight, otherwise the same). What you're getting underfoot is the drive and support of Rome's underwrap system - it's great if you want power.

Now where it all goes wrong is throwing a very soft gel strap on the ankle and a very flexible highback in the mix. What you end up with is a supportive binding under foot - very little flex and play - and a playful setup from your ankle to your heel.

I had ridden the United in the past and since it's a glass unibody design it allows for more play under foot which blended smoothly with the rest of the binding. The old 390 I hated with a passion as the highback was stiff and the tray was uncomfortable (very little padding, very rigid and stiff).

This tries to mix two things that just don't work together.

So my advice: stick with the Targa if you want the underwrap system. Buy the United or Mob if you want a playful binding. This binding tries to be two things in one; like a transvestite - it just doesn't work for me.
View More Details on Rome 390 Boss Snowboard Binding