Gear Review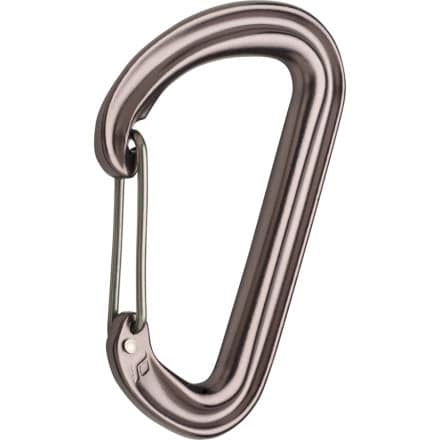 Posted on
The Original Wire Gated Biner
This is the new & improved version of the Hotwire carabiner which I squandered a year of my life designing at Black Diamond. The idea of a wire gate had been around for quite a while in the sailing world, but the original Hotwire was the first time it was used in a full-strength climbing carabiner and it was initially met with a lot of skepticism. Jonny Woodward was really the product champion of the idea and worked to perfect the concept to the point where it had the same (or better) gate action as a regular carabiner and was as strong. Because the spring steel in the gate is so hard, the crux was figuring out how to peen the ends of the wires.

For rock climbing, my rack is about 80% wiregates and most of those are Hotwires as they are a good all around biner. There are lighter carabiners out there, but the Hotwire is still "full sized" so it isn't fumbly. Wire gate carabiners are much less prone to gate whiplash, which is one of the leading causes of open gate biner failure.

The new Hotwire (shown on this page) is a hot forged version which makes for a lighter biner with the same strength as the old one. Wire gated biners are especially useful for Alpine racks as they are lightweight and not as prone to jamming with snow.
View More Details on Black Diamond HotWire Carabiner