Gear Review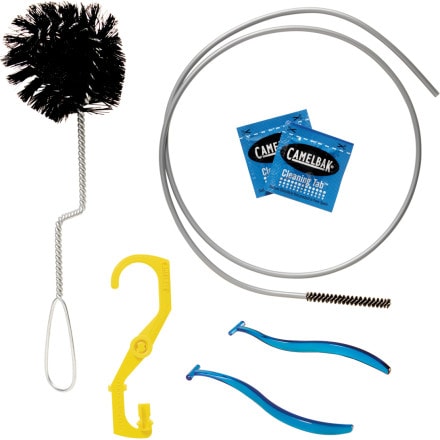 Posted on
The Black stuff is not good for you.
So after 6+ years of using a Camelbak and thinking the black spots inside the tube was normal, my friend pointed out to me that 1. Its not normal and people call it mold. 2. Stop being cheap, you need it. Well I solved the mold issue by using "his" cleaning kit, but then I moved and you guessed it the mold returned. So I ordered it and no more mold. Moral of story don't be cheap and do not think running soapy water through the tube cleans it. It's worth every cent.

Update: 5/1/12 The brush it comes with is very abrasive and you can use a soft cup brush instead. I bent mine straight with pliers and used it as a toilet brush, so its not wasted.
View More Details on CamelBak Antidote Hydration Cleaning Kit