Gear Review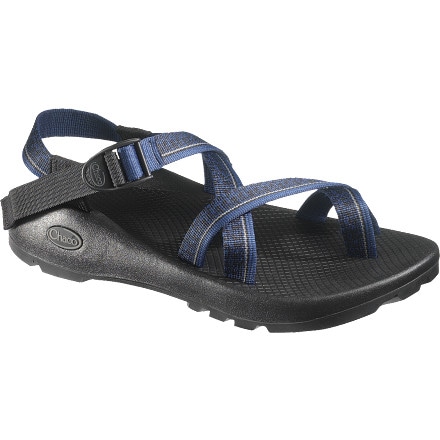 Terrible for my feet!
Member since
Posted on
I read lots, and lots of reviews, and was excited to get my Chacos. Wearing them, I was extremely disappointed. They are terrible for my (pretty normal) feet. I admittedly did not spend much time breaking my feet in, which many reviews suggest. But, after the Chacos tore through my feet, I duct taped up my feet. They then proceeded to chew through the duct tape (and frankly, I want nothing to do with shoes that eat through duct tape). Subsequently talking to other outdoors people, I was told they have to break in their feet for Chacos each season. I want my shoes to fit my feet; not for my feet to have to learn to fit my shoes. I also want traction, which these shoes didn't provide.

Gripes:
1. These pieces of $#@% ripped into my feet with minimal hiking. I did not spend much time breaking them in. However, given the blisters on all outside edges of my heels, the back of my ankle, and on the bottoms of my toes after only a few miles of walking (and no problems with any other sandals or shoes) this is unacceptable. I am a backpacker, cyclist, and sometime climber, and am hard on my feet. I have never experienced anything like this.

2. They provided minimal, if any, traction in water. I went hiking/floating through a river, and I fell repeatedly as a result of these shoes. I understand there's a sole intended for better traction in water, but they wear down quickly and cost a fortune to replace.

I bought a pair of Keen Newport H2's, and wore them for the first time at the same river. No blisters. No pain. Traction on slippery rocks. And toe protection. And even with that traction in rivers, the soles are reputed to last forever.

If you're debating between Chacos and Keens, get the Keens. I know some love Chacos, and great for them; never again for me!
View More Details on Chaco Z/2 Unaweep Sandal - Men's