Gear Review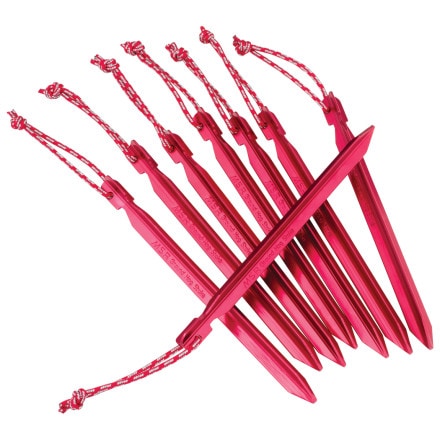 Posted on
Tenacious buggers
I'll preface this review with my cut and paste statement that I work as a backcountry backpacking guide in Yosemite National Park. Nearly all of the products I take the time to review have seen at least a half a season, if not more, of use... and I'm committed to not bothering to write a review until I feel like I've really gotten to know a product. I never thought I'd bother to write reviews, but I've recently decided that since I've spent so much time over these last many years reading reviews, and finding a tremendous amount of value in articulate and well-informed opinions, that I wanted to give back to the community. So, with that being said, here we go...

My home away from home is my MSR Hubba. It spends most of its time freestanding on Yosemite's granite. On occasion when wind, rain, hail, or snow has decided it wants to join our little get together I pull these out. If you've ever staked a tent in Yosemite's high country you'll know that there are times you'll wind up digging granite flour and pebbles out of little bowls in hopes of finding something a stake can bite into. Frequently I just wind up piling up some rocks on top of my stakes and jumping in my tent. But the times when its looking grim, and there might just barely be enough for the stake to hold onto, these seem to always surprise me. The stock stakes that come with the Hubba are great... but they've started to look like fishhooks, having been bent nearly backwards by a combination of fear and fury as I pummel them into the granite hoping to find some crack or soil for them to hold. These things, however, are magic.

So, long story short... they're the best stakes around. And, since they're MSR, they're made in the US.
View More Details on MSR Groundhog Tent Stake Kit