Gear Review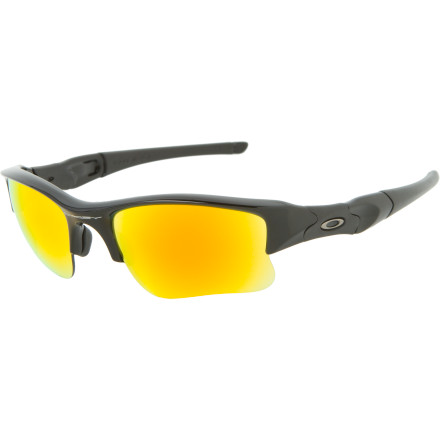 Posted on
Stylish and functional!
I have never been able to keep a pair of sunglasses in good shape until I bought the Flak Jackets! They are performance type of sunglasses, that still look stylish and look good on either men or women. I purchased mine from an actual Oakley store, which gave me the option to customize them exactly how I wanted them, and save a little bit of money on a second pair of lenses. I ended up getting the black frame with the positive red iridium as well as the G30 iridium lenses. I wear contacts and my eyes are very sensitive to light, so having a pair of lenses that lets enough light in while still shading the bright light was my goal. I was also having a hard time when riding my bike in a wooded area, as I could not see the path well enough to avoid any debris that I might encounter. My goal is to use the G30s for biking, however I am waiting for spring to actually see how well they do. I have used both lenses for hiking and both work out great. The contrast lenses make all of the difference! The lenses are a little difficult to change at first, however the more you do it, the easier it gets. I recommend having a clerk at the store show you how to do it, or look for some how-to videos on YouTube. They also come with a really nice case to store them in, as well as hold two additional pairs of lenses. I think that this is the key to keeping them in great shape. They are either on my head or in the case...they rarely ever touch a table or car seat because I am paranoid about losing or breaking them! BTW, I first looked at these at Sunglass Hut before purchasing them and the clerk did not want to show me how to change the lenses because it was too difficult for him. I'll drive the extra hour out of my way to go back to the Oakley store next time I want new sunglasses!

NOTE: If you intend to wear these glasses for driving, be aware that due to the width of the temple on the frames, they will create a blind spot while driving! This shouldn't deter you from considering them, however you should be aware of it. I am careful to turn my body more when changing lanes, etc. when wearing these, and so far that has been good enough!
View More Details on Oakley Flak Jacket XLJ Sunglasses