Gear Review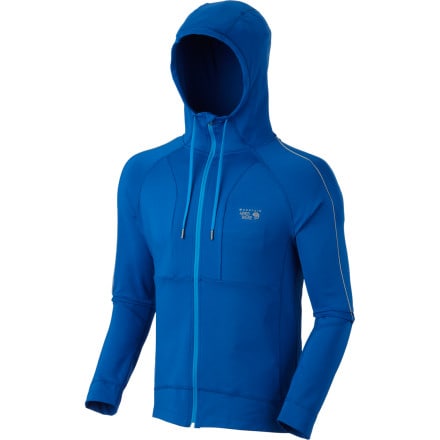 As a fan of the Mighty Power 3/4 Tights (and numerous other MH items) I was excited to see a hoody in the same fabric. Big disappointment. I don't know how MH could have gone so wrong. This is a casual hoody made out of a performance fabric.
It should be a pullover rather than a full zip for a true performance piece. Also, the stitching of the front panels, whose purpose I can't figure out, leaves a seam that might become a major irritant.
The hood drawstrings are fat and long shoestrings. Definitely a casual, rather than performance-oriented, touch.
The hood is roomy and floppy. Why would you take a stretchy performance fabric and make a floppy hood out of it? Sure it can be tightened, but then the drawstrings reach past your chest to your stomach.
This garment had promise but went so wrong. The material is so thin that it wouldn't make a satisfying casual hoody, either.
View More Details on Mountain Hardwear Mighty Power Hooded Top - Long-Sleeve - Men's