Gear Review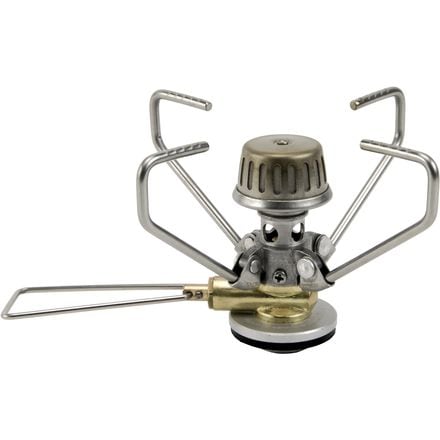 Posted on
Still the Best Top-Mounted Canister Stove Available
I was recently looking for a small, light and reliable top-mounted canister stove for use on fast overnighters, on day trips and as a backup to my MSR WindPro (which is the best overall canister stove, in my opinion).

After lots of research on forums/reviews, I narrowed it down to the MSR Pocket Rocket and the Snow Peak GigaPower. I ended up buying both and brought them on a recent backpacking trip. Both performed well - both measured up to what I wanted. I had to make a call, though, as I was only keeping one.

I went with the GigaPower for several reasons:

- It's smaller (it's pack size and case are significantly less than the Pocket Rocket)
- It has 4 pot supports. Unlike what others have reported, the Pocket Rocket seemed very stable. Four seemed better than three in most cases, though
- It has an available windscreen. The Pocket Rocket has one built in, but the overall design of the added windscreen for the Giga Power will give better protection in the long run
- Simmering is just a tiny bit better, allowing for slightly lower temperatures - and the burner face is a little more spread out, providing for more even heat distribution

If you need an incredibly small, cheap, high output, reliable stove, go with the GigaPower. You won't be sorry.

As a note, if you don't mind a bit more weight (go up to 7 ounces), the WindPro is the best overall canister stove available anywhere. It simmers incredibly well (it's my go to for pizzas, pancakes, etc.) and allows for a windscreen.
View More Details on Snow Peak GigaPower Stove Auto Ignition