Gear Review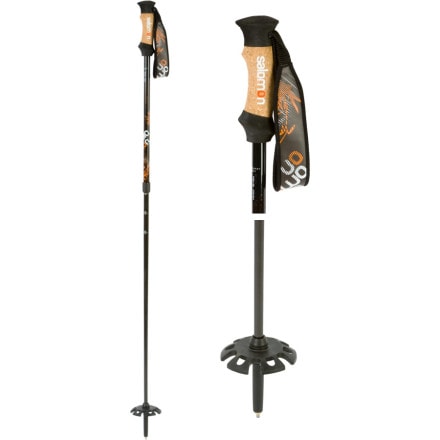 Stay Away
Member since
Posted on
Here's the deal: The poles are good - light weight and the strength of them has been tested and proven by my large existence.

What I'm far-from-thrilled about it the locking mechanism - it sucks, to be frank. To lock these poles I need to completely separate both sides of the pole and, through trial and error, adjust the piece that locks the pole, guessing as to where it will grip and lock. This piece is too small for the opposite side of the pole and, when engaged, doesn't sufficiently spin to lock the pole.

If the poles locked, as they should - then this would be a great product; unfortunately, they don't. I should mention that I'm on my third pair of this pole. #1 I ordered the regular Salamon Element because the Backcountry desc. said it was adjustable pole - it wasn't (12/28/10 Desc still says the non adjustable pole is adjustable:http://www.backcountry.com/salomon-element-ski-pole) The second order was the correct pole - but did not get shipped with the baskets or pole end caps. #3 The poles don't lock... ughhh.
View More Details on Salomon Element Vario Ski Pole