Gear Review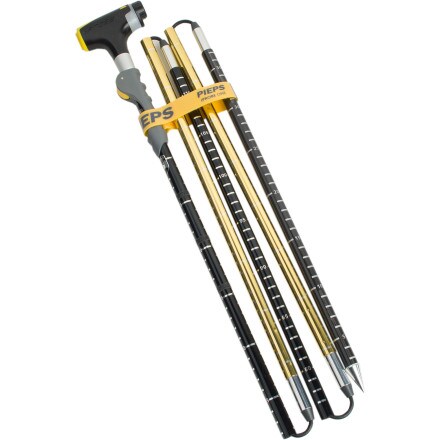 Posted on
Speed up the fine search
This is a cool product that sounds pretty dorky until you actually use it. An electric probe? Isn't that something that should only be discussed amongst consenting adults? Not at all.

The hidden beauty of this product is that it allows the user to sweep a large diameter circle (about 5m depending on the length you choose) without moving. This comes into play when you are down to the fine search with a handheld beacon, so instead of sweeping your beacon around in your hand, you wave the wand/probe over the area and pick up an audible "peep." Then, once you have located the strongest signal, you can plunge the probe and it will also help you home in on the buried victim even faster.

The only thing keeping this from being a 5-star product is that the on/off switch is also the battery removal cover and it is very easy to dump the batteries instead of turning the probe on. Other than that, it is a great addition to a backcountry safety kit.
View More Details on Pieps IProbe One Probe