Gear Review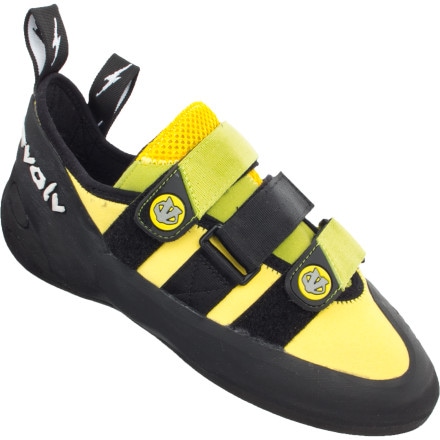 So I never climbed in the original Pontas, so I can't really make a comparison between these and the first version, but I have worn many, many different climbing shoes in 10+ years, and I've been quite a fan of these since I picked them up.

(For reference - I work as a routesetter and climbing coach, and have usually climbed in Anasazi Lace-ups for a stiffer technical shoe, testarossas for a steep sport shoe, and Speedsters (or the old school Mantra S, for those that remember it) as a gym shoe.)

The style of this shoe is flat and pointy, and it climbs very similar to other shoes in this category (think Anasazi lace-up). The three velcro straps work about as well as laces for tensioning the fit throughout the whole shoe, and the heel cup is decently deep and secure enough that my heel hasn't slipped out on strong heel hooks. Decent toe cap rubber over the rand for toe-hooking. If you have decent footwork and can place your toes well, I think this shoe will serve you pretty well on just about any terrain - while many new shoes are pushing the downturned toe as a necessity for hard climbing, these feel they will perform just as well on steep routes as on thin vertical routes.
View More Details on Evolv Pontas II Climbing Shoe