Gear Review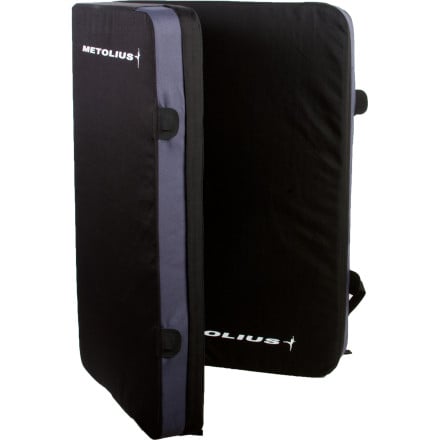 This pad is awesome. It's essentially just a revamped metolius stomp pad.

Pros:
• Super lightweight
• Sweet angled hinge so you don't gutter
• Comfy straps
• Durable fabric
• Carpeted logo
• Bomber buckles
• Really cheap

Cons:
• No longer comes in orange

For the price you can't beat this pad. Well, the mad pad is one inch thicker about equivalent in just about everything else, but this one is a little lighter. The upgrades from the stomp are a more durable fabric covering and a nifty carpeted logo to wipe off your feet before hopping on the rock.

This is a great first pad, ideal for bouldering anywhere and everywhere. I wouldn't use it for high balling, but for anything under 15 feet or so this pad is magic.
View More Details on Metolius Bailout Crash Pad