Gear Review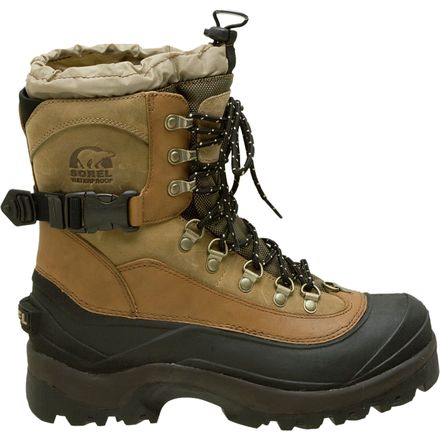 Posted on
Solid boot, not well thought-out features.
No doubt these boots are comfortable, warm, and well-built. The built in snow gaiter is a cool idea, although unnecessary if you're going to be wearing gaiters anyway (which I definitely would be if I'm traipsing around in deep snow for a while).

I didn't end up keeping mine though because if some real shortcomings in practicality regarding some of the boot's features. Firstly, the "achilles strap" doesn't do much of anything. Secondly, the lacing is a pain. It's really difficult to get the lower part of the lacing to stay as tight as you'd want it to be once you start moving up the lacing. I found myself having to retighten from the bottom to the top several times and even then it wasn't where I'd like it to be (especially in the area that would keep the heal secure). Boots with quick lacing hooks would be much more practical.

Those I see to be shortcomings with the boot itself, but my last reason for not keeping them was that the liner doesn't come out. Sure, that doesn't mean that the boot is inadequate as there are plenty of good boots with built-in insulation, but I'm of the belief now that if you're going to camp in the winter especially, it'd be really nice to have your boot liners in your sleeping bag staying warm so that when you get out of your bag in the morning you're not stepping into blocks of ice. Plus, if your boots happen to get wet on the inside, a removable liner will help them dry out much faster.

Bottom line, while these might be great for shoveling the walk way, building snow men, or working outside in the cold, there are better options if you're going to be camping in the winter, hiking, or snowshoeing.
View More Details on Sorel Conquest Boot - Men's