Gear Review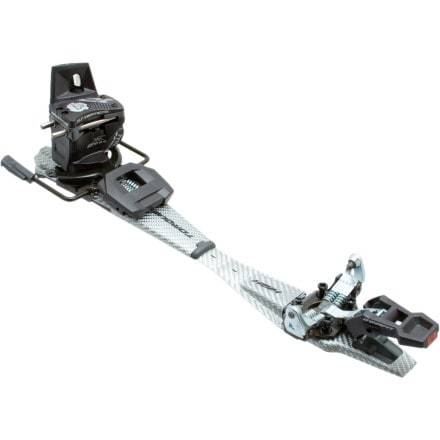 Being well over 200lbs and used to skiing high DIN bindings, I was leery of investing in the TLT's since they only have a high setting of only 12--especially since I knew that in most situations I would be adding the weight of heavy pack. But, after reading pretty much every review on this site and others and taking into consideration that fact that I would never be skiing these in the resort, I decided they sounded like the way to go.

The dh performance is indeed solid and the weight of the bindings is great when going up. My only issue is that I found toe piece releases very easily in skinning mode with even the slightest twisting movement. Because of this, some sort of leash is critical. Even after making sure the boot holes were snow-free and secure--toe piece as tight as it would go/wiggling the ski back and forth to test--they seemed really easy to release. My introduction to the binding was skinning up the icy, runneled, sun-cooked west face of Mt. Shasta and there was a lot of slipping and torque on that toe piece so that played a factor but something to be aware of.

Overall the setup seems good. Downhill performance is on par with an alpine binding and I can't wait to put more days on them. I have these mounted to 188 Salomon Guns and have the Dynafit Zeus boots.
View More Details on Dynafit TLT Vertical FT Binding