Gear Review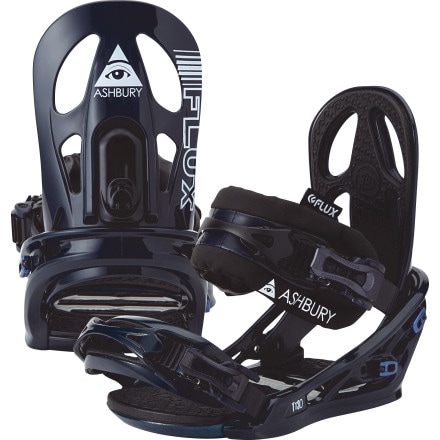 Solid & Trouble Free
Member since
Posted on
I've been riding last years model TT30 on my go to all mountain board. picked them up early last fall (2010), and have probably put over 40 solid days of total use on them so far. They've been ridden hard through the park, on boxes, rails, booters and through glades, rocks, steeps and drops, from below 0 temps, to spring slush... So here's the pros, cons & considerations:

Cons: They are a bit on the heavy side, though it looks like they've made some changes this years to lighten them up. Also the toe strap is ripping on the bottom. Obviously last years suede wasn't the best material, but again it looks like this year the toe caps are a different material and more durable. Despite the rip, it still does what it needs to do.

Pros: They have solid ratchets that release by pulling up on the front (not the release lever/button thing like most bindings use) which I find to be preferable and the easiest when wearing thick gloves or mittens. The straps are comfortable, and the ladders are easy to feed into the ratchets for quick strapping. Overall solid construction has yet to let me down in any real way. The tool-less adjustments are great for on the hill, like when I want to switch boards with a buddy who has bigger feet.

Consideration: Compared to most bindings, there is less padding on the footbed. Also there is no sliding footbed disc cover. I actually prefer this minimal approach because it means less hassle doing adjustments and removing bindings for waxing, etc. and they feel more responsive. The foam has also held up incredibly well compared to some other bindings I've had.

Conclusion: I'd give these a 4.5 out of 5. There are a few small features that would make these top top notch, but overall I'm confident in their simplicity and construction. These have held up better or equal to any binding I've rode by any of the major manufacturers. If I switch to another binding, it'll only be to try something else for the sake of trying something else.
View More Details on Flux TT30 Snowboard Binding