Gear Review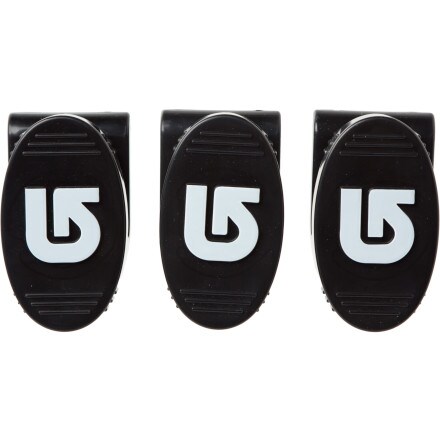 This mount is great, unfortunately I couldnt upload a pic of it up on Dogfunk because the upload function is a bit buggy. I uploaded a pic of my mount at the following link:

http://s18.postimage.org/kb8bma8p5/IMG_2436.jpg

It holds my board up great. One thing to note is the things that are covering the board are moveable in both directions which makes getting your board off the wall very easy, all you do is (If the board is mounted horizontally) put the board resting on two of the mounts, and one on top somewhere, preferably the side like my picture shows so it is easier to take off, all you have to do is turn the top knob all the way up and then you can easily take your board down.

Pretty sweet mount if you ask me, worked perfectly and holds it up very firmly without any doubt in my mind.
View More Details on Burton Board Wall Mount - 1 Set