Gear Review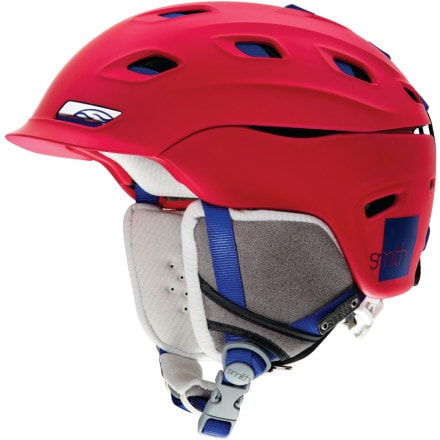 Gotta say I'm pretty happy with this helmet. Ridden it for about 25 days this (northern) winter.

The venting is great. It's got two separately adjustable areas, one front and one back. Open 'em all up and it's great for dumping heat on a short bootpack or all the time on a warmer day. Speaking of warm days, the ear pieces are removable too. A minor problem is that it's not overly easy to adjust the vents and goggle strap with gloves on (depending on how thick your gloves are).

When the weather gets Alaskan, loosen the boa at the back of your skull and slip a balaclava over your noggin.

The liners and ear pieces are washable to reduce the clunk factor.

Fits nicely with oakley crowbars.

It's saved me once already as I clipped a tree root just out of sight below the snow and had a minor altercation with a heavily wooded item (ah, I hit a tree and it won!).

It's nice 'n' light too.

I wouldn't say this helmet was cheap, essentially the technology (as far as protecting your head anyway) is no more advanced than a cheap bicycle helmet, but it certainly offers more protection than a beanie!
View More Details on Smith Vantage Helmet