Gear Review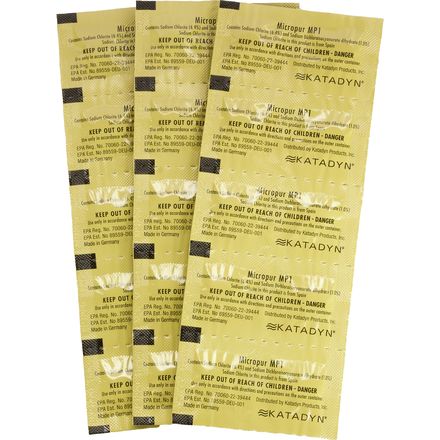 Posted on
So-So (Try other Options)
I used the Micropur tablets for several years before stumbling across the newly released Sawyer Squeeze filter. The micropur worked for me because it fulfilled a niche of lightweight filtration prior to the Sawyer.

Performance wise, the wait period for the Micropur can, at times, be a big much, often forcing the user to carry multiple water bottles to give each one time to filter. This method results in dead weight on your pack, and on your back. Some people also note a "metallic" type taste to the water treated with Micropur (though I never did).

The bigger filters, such as the Katadyn Hiker have similar filter components to the Sawyer system, weigh more, and are more expensive. Streipen's are often battery carnivores (although useful when viruses need filtering, generally overseas).

If you'd rather wait an hour for your drink, and to carry extra bottles at all times, than suffer the cost of some higher end filters, the Micropur will work great. However, aqua iodine tablets are cheaper and work faster while hollow filters like the Sawyer filter far quicker and are more compact and lightweight as a component piece to a water system.
View More Details on Katadyn Micropur Purification Tablets - 30-Pack