Gear Review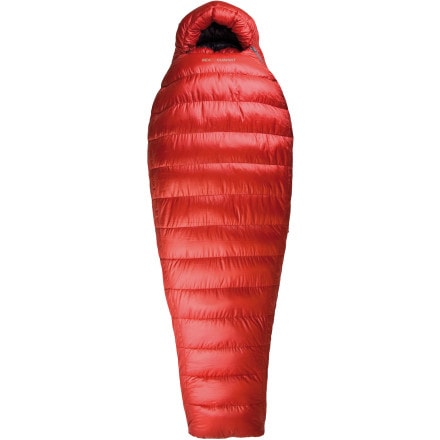 Member since
Posted on
A review of your Alpine III bag used on Ama Dablam in late November 2011.

First of I am exactly 6' and I initially bought the regular version from Mountain Equipment in Sydney but this was far too short, so I had to replace with the long. This is a very snug bag which has its own advantages and disadvantages.

For a start it is very warm. At 6,000 m in Nepal in late ...November (possibly -20 C), I never closed the zipper the whole way. This big also seems to loft very well. My climbing partner had a Valandre 'Shocking Blue' (from memory) and the Alpine III always seemed to loft better after unpacking. I also was never cold whereas my climbing partner mentioned he slept cold (but then again he had about 5% body fat compared to my 18%.

On the downside, I slept in this bag after spending time in a -40 MH Ghost and I found the Sea2summit very snug. I often take of my thermals in my bag after I have warmed up and this was very difficult to do in the confined space of this bag. I would use this bag at high camps but not at a base camp if you are taking 2 bags on an expedition. One other thing, my bag's zipper at the bottom of the bag, did not work and I was unable to vent by opening this zip. I would check your bag to make sure this is working. The main zip sliding to the hood, is one of the best I have used. Very smooth and rarely snagged.

The little pocket near the collar was great to store my phone and camera batteries at night. I do sometimes wish that sleeping bags designed for very cold conditions had some kind of interna sleeve to store nalgene bottles, so that one can turn in the night without being molested by wayward bottles.

Overall a very warm bag with zero dampness problems. It is snug though so check the sizing.
View More Details on Sea To Summit ApIII Sleeping Bag: -4 Degree Down