Gear Review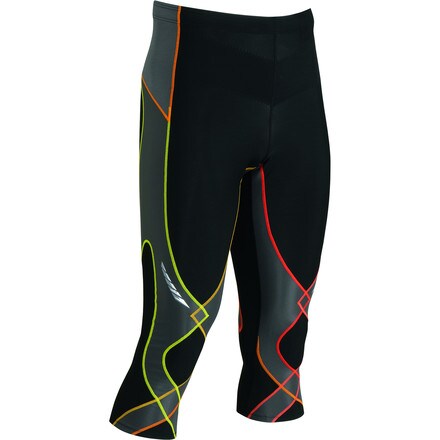 Posted on
Snowboarding Base-layer
As it says, I got these as my base-layer for snowboarding this year.

First, sizing -- I fall in the Large sizing on the CW-X chart (6'1" 195). I have a pair of the full length non-insulator in the large....I got these (the insulator 3/4) in a medium...A LOT BETTER. Gave me the advertised support and compression (plus no bunching). Now, I am not a skinny legged person so don't even try, in fact, I have problems with regular pants because I have very thick legs from years of football, squats, and powerlifting.

Form and function -- 4 days of hard boarding and I'll say they earn their keep. The support webbing gives me the stabilization on my battered knees and also give you some hip-flexor support for those hard-charging downhill days. Now I can't say if for 100% the compression gives you any more endurance, but I can say you do feel an extra spring in your legs and I was able to get some very long days on the slopes prior to my legs giving out. Lastly, they stay in place with you socks pulled up over the bottoms.

If you have issues with stuff in your boots, go with the 3/4. Me as a boarder, I'll probably go for the full-length next time since I find my calves take a beating and the 3/4 don't get your calves.

Insulation -- NOT the warmest thing, in fact, I do feel a little chill on my legs through my pants when I'm not moving (for reference: Columbia Men's Ridge 2 Run II pant). Lowest temp in the teens, once you get going though, these are the perfect insulation. WIth my non-insulated stabilyx I mentioned before, I would have to wear fleece shorts or a loose base-layer over top of the tights...not needed with the insulated version.

Bottom-line -- Stabilizes your joints and muscles along with giviing you compression for (theoretically) lactic acid recovery. They are expensive but if you need this type of product, it's worth it...just consider how much you spend for other clothing that aren't as functional in terms of performance.

P.S. I got the CW-X 3/4 Thermals over the Skins Thermal Snow tight (3/4). The CW-X 3/4 come down past your knee far enough to stabilize the joint and not roll up on you. But...the compression was a little better in the Skins (same size). All said and done, the CW-X was better all-around.
View More Details on CW-X Insulator Stabilyx 3/4 Tights - Men's