Gear Review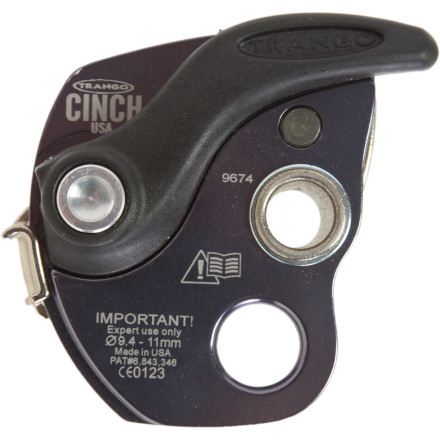 Posted on
Smaller, faster, lighter, better
I really like this little device. It's smaller and lighter than both versions of grigris, and feeds out rope easier and faster in my opinion. Feeding out rope also feels safer on the cinch than feeding on a grigri as you aren't pinching the cam down in order to feed rope fast.
While lead belaying with the cinch isn't intuitive at first, after a couple uses you'll get the hang of it and belaying with it will be second nature. Top roping or belaying a second is the same action as an ATC, so no learning curve. Watch Trango's video on how to use this and you'll be comfortable with it in no time.
The lowering seems touchy but again, it just takes a few uses to get used to it. You can also redirect the rope through a biner clipped to a leg loop to give even more control in the lower.
The device catches falls quickly but provides a measure of dynamic belay as well, which is always nice on a lead fall.
In all this is the best brake-assisting belay device on the market in my opinion. Take a little extra time to learn it and break the habit of a grigri and you won't want to pick up that grigri again!
View More Details on Trango Cinch Belay Device