Gear Review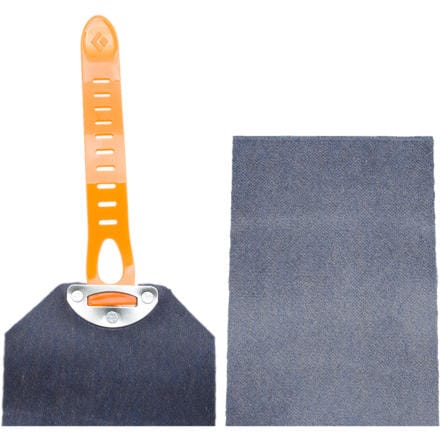 stolen of the bdel.com website

1. Decide on material type:
Nylon: Generally climbs better and offers more traction, can be considered more durable, stiffer and hydrophobic. They do not glide as well as Mohair. These are the pitbull of skin material.
Mohair Pure: 100% Mohair is a natural fiber and offers a superior glide over Nylon. Lighter weight, packs better, probably not as durable over the long term. Not as water repellent as Nylon. Well suited for long approaches and tours.
Mohair Mix: These are a 65% Mohair and 35% Nylon for extra durability.

2. Decide on tail attachments:
STS tail attachment: Uses an over-the-center camming device combined with a stretchy elastomer strap that's easy to tension and remove—very versatile and easier to adjust in the length as needed. Easy to use. We sell far more STS style skins than any other.
Standard: Does not use any style of tail attachment system (duct tape is your friend). It's simple, basic, and there is nothing to break or lose.

3. Choose between Glidelite or Ascension:
Ascension Skins: Tend to be boardier, perhaps a bit more durable, harder to fold up small, but are easier to put on in a stiff breeze.
Glidelite: Pretty much the opposite of the above (more pliable and packable than the stiff Ascension).

I am a fan of these skins. The glide is good and with good care they don't ice up too often with the use of skin wax. Cutting the skins can be a little difficult but with a little patience it's really not that hard. measure twice cut once. They are holding up great after having 50+ days on them.
View More Details on Black Diamond GlideLite Mohair Mix STS Climbing Skin