Gear Review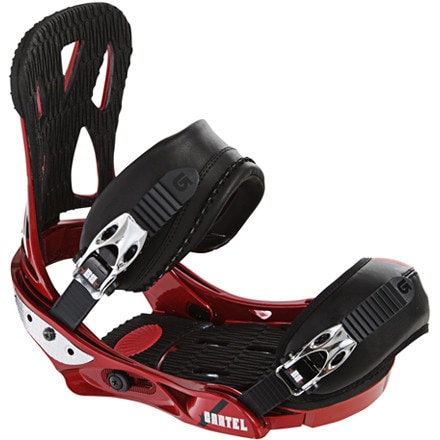 Posted on
Significant improvement in binding design
I purchased these at the end of the season to replace a pair of 5 year old Mission bindings. I originally used the Missions on a Custom board and moved them over to a Vapor a year ago. Because I changed boots, the Missions no longer fit properly, thus the motivation for the Cartel purchase.

Comfort: These bindings are much more comfortable than the older Missions. They have padded straps and need not be clinched as tight as the older bindings to secure the boot. Note that either because newer Burton boots are bulkier (Burton denies this, but my comparison between 4 year old Sabbath and current Serow's suggests it is the case), I bought a large Cartel binding to replace the medium sized Mission I previously used. For this reason, a prospective buyer should try boots/bindings before purchase.
Wear: I've only had a chance to ride these on about 20 runs at Mt Baker. That is too few to assess their durability.
Performance: I was hesitant to purchase newer and more expensive bindings, since I really couldn't believe that they would make any difference in performance. However, I was wrong. Surprisingly, performance was dramatically improved compared to the older style bindings. Response and control were much better. Lighter materials transmit more "feel". I mostly used them for freeriding, for which they are top rate performers.
Conclusion: An excellent binding for the sale price. Watch the highbacks when you get on the lift. They are thin and appear fragile, making them liable to break if they catch on the chair.
View More Details on Burton Cartel Snowboard Binding