Gear Review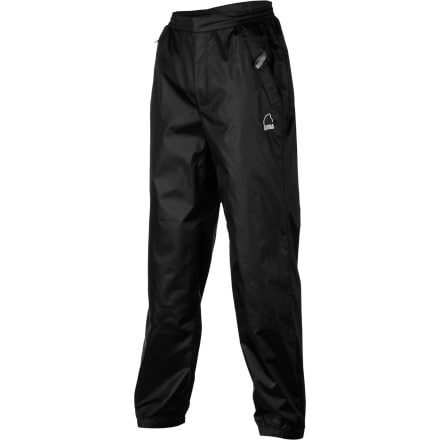 Posted on
Sierra Designs Microlight Pant review
The Sierra Designs Microlight Pant is a great pair of pants for many reasons. First, it is packable to the size of about a 16 oz beer can and weighs next to nothing. Second, they fit well and doesnt run small or large. It has draw strings on the waist that makes it a good fit and to prevent the pants from sliding down. It is also inexpensive, and you get your moneys worth. They are also a very comfortable pair of pants. When they are not packed in my backpack, I hang them by my door so when I need to take the garbage out and I am my boxers, I have something quick to throw on so I don't scare my neighbors.

However, I had never been stuck in a downpour with these pants, only light showers and misty/drizzly mornings. That is until several weeks ago when the skies opened up and let me have it. Granted it kept a lot of the water out, my legs underneath the pants did get wet, which I was surprised as I had thought it was completely waterproof. I am happy I know that now.

In the future, if I am going for a hike and see heavy rain in the forecast, I may opt for a more sturdy pair of rain pants, but if its just showers, Ill bring these without hesitation.
View More Details on Sierra Designs Microlight Pant - Men's