Gear Review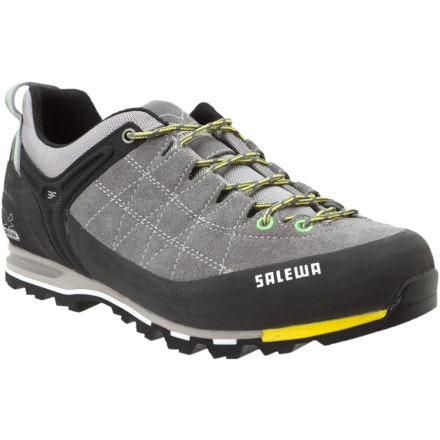 Posted on
Shoe snob here. These work for me
As stated in Tatra's review, the shoes do seem to have a narrow and long foot box. I placed some newly purchased insoles over the insoles that came out of the shoes to line them up and trim them. When I cut the insoles I left a bit of overlap so that I did not cut them too short. Sure enough with the extra length, I still cut them too short. Luckily I was able to make it work. These shoes do have some issues in the toe box area. I have a narrow foot. The bottom of the laces grommets seemed to be pinching too closely to the soles, leaving me with my toes feeling compressed. With a little tinkering, I was able to make the lace system work for me. The suede should give a little over time. I can see where Tatra says you might roll your ankle because the foot does rest immediately over the sole. The sole could be a bit wider to accommodate better under foot coverage. When I stepped near a rock and the rock pushed against the shoe, there was no great reassurance that there was enough padding to cushion the impact. These are not good shoes for feet with wide feet or who do not like a little snug in the toes.

What I do like about these shoes is that with the rubber surrounding the soles is going to hold up to all those nasty talus fields I need to cross to get to the top of the mountain. I like that around camp I can keep the shoes loose, almost untied, and still maintain comfort while wearing them. I like that the shoes have a connected tongue. The shoes are kinda like socks, if you will. They are easy to slip on and can be worn with variable snugness thanks to the awesome lacing system.

I wore these without the factory insoles and only with some grey Sole insoles, and felt everything I stepped on. Maybe the Sole insoles are too thin. But when I put the factory insoles back in, I was so much more comfortable. These are great shoes for mountain walking....not good for mountain running.
View More Details on Salewa Mountain Trainer Shoe - Men's