Gear Review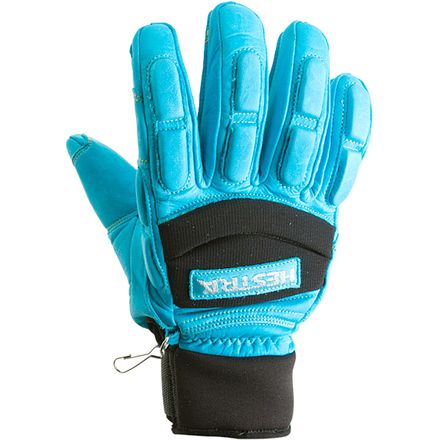 Posted on
Satisfaction ... Almost
I want to begin by saying I use Hestra and Hestra only. Biased? Maybe, but with good reason. The company will always stand by their product. Their customer service is excellent, email responses are fast, and they just love talking about their gloves! I personally own three pairs of Hestra's from the warm Heli Mitt, to the thin Cloud Nine for touring and my go to glove, the Vertical Cut Freeride.

This glove kills it in basic conditions from 10-40 degrees. Anything below I would go for the Heli Mitt or anything above I would spring for my Cloud Nines. This isn't to say that you couldn't use it in either of those conditions I just prefer the other two. That said, 80% of the time I'm definitely using the VCF. Why? Because it's bomb proof and dexterous as, well you know. Pole plants have never felt so integral to my body with these gloves. They keep me warm except on a frigid day at Jay Peak. I can easily navigate on an iPhone touch screen once the fingers start to chill up. The fit is second to none. I can punch through tight glades with no fear of bruising my knuckles. They grip a beer and if you get crafty they'll open it too.

A few notes about the glove and the areas where they don't perform. They might be slightly tight at first but they will pack out a bit. These gloves are leather, make sure to feed them with plenty of leather balm to keep them alive and well. If the conditions are extremely wet, such as 60degrees in Tahoe, they will get soaked. If the wind chill is a beautiful -30F blowing from the Canadian Plains on the Freezer at Jay my hands do get cold.

What else can I say? Oh, and they look sexy. That's a fact, buy them.
View More Details on Hestra Vertical Cut Freeride Glove