Gear Review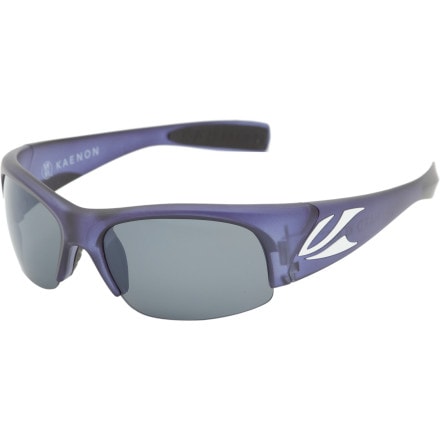 Posted on
SNEWS Press Release - HUGE for Kaenon and Hard Kore
Kaenon Polarized Takes on Park City Point 2 Point MTB Race

Posted: 08/25/2011 In Category: Outdoor Trade Shows / Events

Industry News Release Written By: Tyler Weaver

Newport Beach, CA — August 25, 2011 — Kaenon Polarized is an official sponsor of the 2011 Park City Point 2 Point mountain bike race. Additionally, Kaenon Polarized sponsored rider, Alex Grant, the winner of the event the past two years, and fellow team rider Marshall Eames, will compete in the 78-mile event on September 3, that will travel between The Canyons, Park City Mountain Resort and Deer Valley. Never crossing the same section of trail twice, the course rises over 14,000 feet, pushing athletes to their physical limits.

"The Point 2 Point is unique in that it is almost all single-track," said Grant. "That makes for a tough day in the saddle because you need to be mentally focused the whole time in order to navigate the technical terrain."

Proper eyewear is a necessity as riders traverse the course. Alex Grant and Marshall Eames wear Kaenon Polarized sunglasses due to the superior optical clarity and protection offered by the patented SR-91 polarized lenses. Preferred by most mountain bikers, the Copper 28 and 50 lens tints (allowing 28% and 50% of essential light to the eye) let riders tune their vision depending on light conditions. Kaenon's collection of Kore Performance sunglasses are the perfect choice for biking in any condition, reducing eye fatigue when riding in and out of shadows, protecting against plants and debris, enhancing contrast when riding on trails, and allowing for increased visual awareness at high speeds.

"Riding single-track for seven hours without stopping requires a lot of focused vision," said Grant. "You need your eyes to be protected and relaxed rather than strained. Kaenon's ultra-efficient polarized lens does that better than any other lens out there."

About Kaenon Polarized
Since 2001, Kaenon Polarized has continued in its mission to provide elite athletes and active lifestyle enthusiasts with unmatched polarized optics and high-performance frames, all with superior fit and luxurious style. With proprietary and revolutionary SR-91 polarized lenses, Kaenon Polarized continues to push the boundaries of active optics with award-winning performance sunglass styles, all available in Single Vision and Freestyle Progressive prescription.
View More Details on Kaenon Hard Kore Sunglasses - Polarized