Gear Review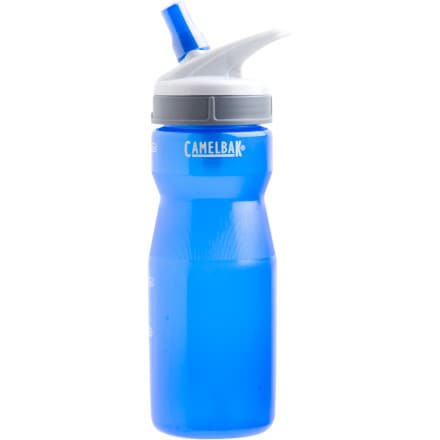 This bottle rules. It has the bite valve and straw to make it an adult sippy-cup. The polypro bottle is soft as well so you can wrench on it for a faster drink to get back to breathing when you're exercising.

The common complaint can be fixed with a little adjustment. temperature change, elevation change or carbonation will cause it to build up pressure inside and slowly force the liquid out of the bite valve (air bubble on top grows, forces liquid up straw...). remove the straw and it will never happen

If you run it through the dishwasher, clean any dishwasher debris out from under the silicone umbrella valve on the inside of the cap.
View More Details on CamelBak Performance Water Bottle - 22oz