Gear Review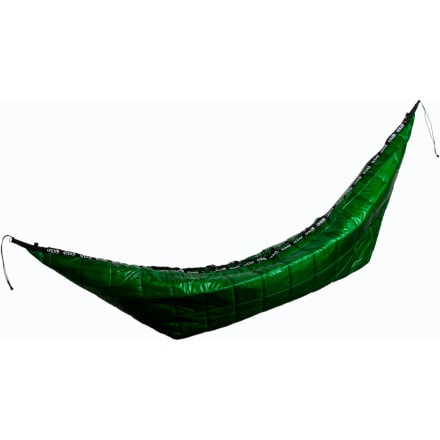 Posted on
Returned it next day
First, if you looked at video reviews of the Ember, let me say the unit I got no longer has the shock cords running along the length of the sides. The only connection points are the two ends.

I bought this because I had gift card to Backcountry.com. I needed an underquilt for my hammock, and Backcountry only sells the Ember. I was warned by MANY folks on Hammockforums.net not to buy it, but I had the gift card.

The first thing I noticed when I opened the box was that the Ember had the feel of one of my kid's $15 Walmart sleeping bags. It just felt cheap--but $174 is not cheap!

I set my hammock with the Ember up after work, and I was further disappointed. A UQ is suppose to hug up against the bottom of the hammock to trap warmth. Unfortunately, there were so many gaps--gaps I couldn't tighten up--that the Ember was full of cold spots. I was uncomfortable laying in my 60F garage. There's no way I'd take this out on a cold night.

I packed it right back up and contacted Backcountry about exchanging it for something else. Very disappointed, but I had been warned.
View More Details on Eagles Nest Outfitters Ember Underquilt