Gear Review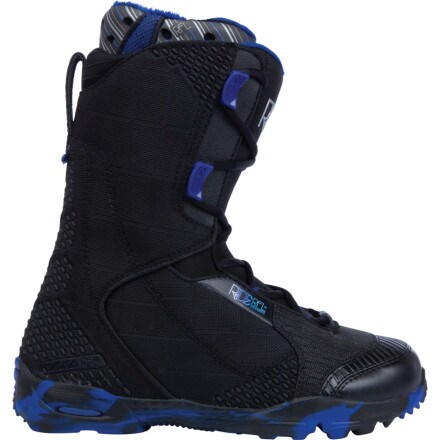 Posted on
Really F&cking Light
I typically go through a pair of Snowboard boots in about 40 days. I'm hard on my boots and they typically break down pretty fast and I'm looking for a second pair half way through the season. The RFL is one of the first boots that after 40 days of riding were still good to go.

These boots are STIFF to start out, I'm talking really, really stiff. But after about 15 days on them the were nicely broken in and were at the flex that the FUL starts out right out of the box, about a 7 out of 10. The liner on this boot is very comfortable and every inch of it molds to the shape of your foot, so if you have a high arch, bulky ankle, flat foot, etc.. the liner molds right to it. You can heat them up to speed up the process, but I highly suggest just riding them and let your own body heat/sweat mold this liner perfectly to your foot.

The fit is true to size, I have a brannock 10C and usually wear a 10-10.5 in my street shoes and boots. The size 10 was perfect for me... At first my toes were right against the front of the boot, but not crammed or curled over. It was snug and slightly uncomfortably at first, but after 10 days they pack out about a 1/4 size and were absolutely perfect and didn't get sloppy after another 30 days of riding.

If you're hard on your boots and want something that is going to last, these are a great boot to check out. Also, if you normally wear a size 11 boot these are worth checking out as they have a reduced footprint. So a size 11 RFL has the sole of a size 10 boot and you can get on a regular width deck instead of a wide.
View More Details on Ride RFL Snowboard Boot - Men's