Gear Review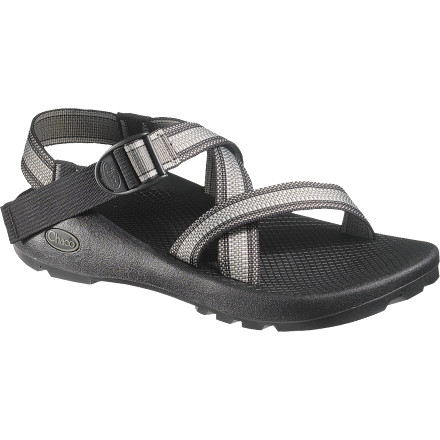 Pros:
• Super grippy tread
• Mad sticky vibram rubber
• Super adjustable
• ARCH SUPPORT!
• Comfy

Cons:
• What?

These sandals are awesome. I've used them for hiking, gnarly approaches, rock hopping, bouldering (not really the intended use, just watch your toes), etc. The super sticky rubber is amazing, you can straight run on an algae covered, slimy as hell river rocks. I've had tevas for years, but they always rubbed my feet raw in certain spots after a few miles. With these, once I broke them in a little, they feel great.

Plus, the mad arch support and heavy duty treads lend the shoes some serious mass, you could probably fight off a bear or something wielding a pair.
View More Details on Chaco Z/1 Unaweep Sandal - Men's