Gear Review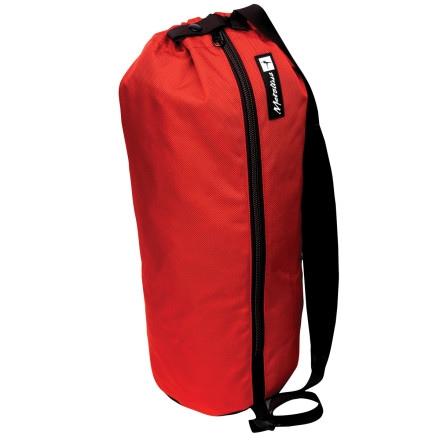 Pros 'n' cons...
Member since
Posted on
For the money, it's probably worth it to jump up to the Ropemaster. I only went with the Dirt Bag because it was the only one left in stock through Metolius. At the same time, the only real difference I've noticed is tarp size. I don't really need the compression systems or dual shoulder straps that are featured on the higher end rope bag since I tend to throw it in a backpack, anyway. My 10.1mmx60m rope compresses down almost as well just by pushing and then packing a little weight above it in my pack as it would in a compression rope bag. I hate storing anything compressed down all the way for extended periods, and appreciate that the Dirt Bag keeps my rope looser in my closet, since I only bring it out every other week or so.
As far as complaints about the tarp are concerned, I agree that it definitely is a little small. I mostly wanted a bag as a way to store my rope and protect it for transport, not for once I'm at the crag, anyway. At least I've finally found a use for my tent footprint...
Other reviewers have complained about the zipper, drawstring, and drawstring toggle. I like the big zippered opening to get the rope in easily, and don't even use the drawstring, but am only using a 60m rope. There's a snap at the top of the zipper seems very effective to me for keeping the zipper closed.
This is my first rope bag. For the next one, I'll get a Ropemaster. I definitely will still have a place for my DIrt Bag in my closet though, as I appreciate it for storage.
All told, I recommend this as a first rope bag for a 60m or shorter rope, although I haven't experienced how it performs with 70m ropes.
Also - Dirt Bag is an awesome name.
View More Details on Metolius Dirt Bag - 1210cu in