Gear Review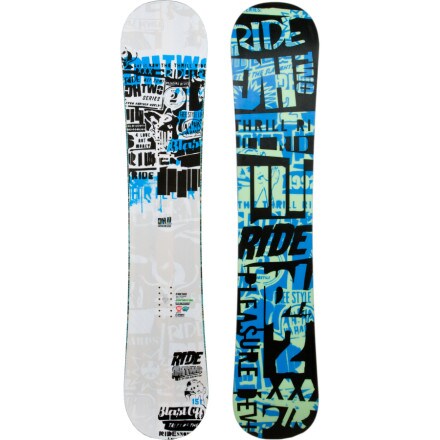 Posted on
Prorize Rocker Rules!
Last year I was all about the Machete, but once I took the new DH2 out last February I completely forgot about my machete.

The biggest change is the rocker design has changed from LowRize to Ride's new ProRize shape. ProRize is not as dramatic as LowRize, the board is completely flat and then the last part of the nose/tail is rockered up about 2mm to get the contact points off of the ground.

The new ProRize carved amazingly well at Snowbasin. I took it on soft & Icy groomers and it carved exactly how I wanted it too, was stable when I pointed it down the steep stuff and held a great edge. We even found some sun baked pow and chop off of the John Paul lift and it plowed through the crud and the prorize rocker was just enough to help keep the nose up in the sun baked stuff.

The other change is the DH2 now has PopRod 2.0. This year Ride will have PopRod 1.0, 2.0 and 3.0 in certain boards. The change with PopRods is there is now a layer of urethane sandwiched in between flat carbon fiber pieces, the same urethane that is used in Slimewalls. So now what you get is that crazy pop, but it's smoother and damper. The pop the new Poprods generate is great and you get killer response in the nose and tail while keeping the overall flex of the board about a 6 out of 10. So it's still playful when you want it to be.

Everything else tech wise has stayed the same, but those two changes make this board a must have for the rider that loves to treat the entire mountain like a terrain park, is interested in rocker, but wants something that is stable, playful and still has some of the benefits you get from rocker.

If you're sporting a size 11 or bigger in your boots, you should take a look at the DH2 Wide. If you're looking at upgrading your boots this season too check out the deuce, FUL or RFL from Ride as they have a reduced footprint and a size 11 in those boots will fit on a regular width DH2.
View More Details on Ride DH2 Snowboard