Gear Review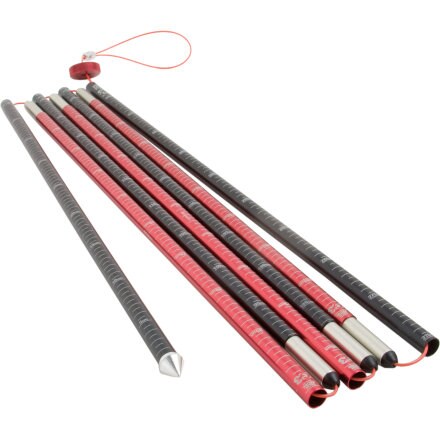 Posted on
Professionals Choice
As an avalanche forecaster I use my probe multiple times per day, every day. I've been through a few probes, and this is by far my favorite. Why?:

1. It's stout, never has that "about to break" carbon fiber probe feel.
2. Simple screw top is great. I recommend applying a bit of Vaseline to the threads to keep the probe from icing up.
3. It's got markings every centimeter that have withstood the test of time. (I often use the probe in the corner of my extended column tests which means I'm dragging a piece of knotted cordlette across it all the time. Other probe markings have worn off with this practice.)
4. I feel that 320cm is a great length. If you live anywhere outside of Colorado or Alberta, a six foot probe is not going to cut it. Go long, and you can use it to probe for crevasses the next time you're on a spring ski mountaineering trip.
5. Not the litest unit out there, but it's been going strong for me over 3 years of professional use.
View More Details on G3 Professional Tech Probe