Gear Review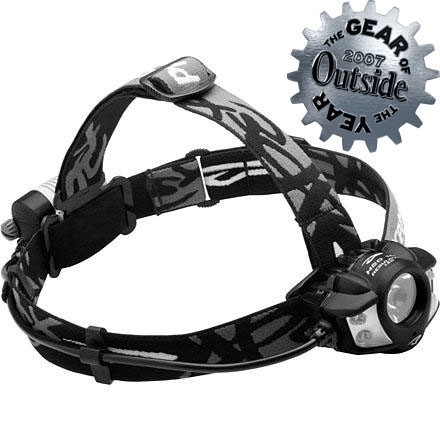 Posted on
Princeton Tec Apex Pro Headlamp
After a nighttime snowshoe outing my old headlamp did little more than let me see the 20 ft ahead of me. 4 years later, my Apex Pro is spotting the trail as I run, helping me navigate in fresh snow at night. Main bulb(3-Watt) sends out a nice spotlight while the four other bulbs provides a more than illuminated perimeter light. You know there is serious light output when there is an aluminum radiator on the back of the bulb housing...

The perimeter on low is what I use when hiking on an established at night trail while(and even when jogging on trails at night). I don't know if it is my model's age or the cold temperatures it has endured, but I have noticed some cracks on my casing. If they develop further I will return my light and get the newest model.

Warning! This is not for up close use! Your hiking partners will ask you to turn this off while in camp every time you turn it on. I have since bought a Petzl e+LITE for use in the tent and around the campsite and have saved my eyes as well from overly bright light.

Another heads up, the CR123 Lithiums are expensive! Some stores sell them for almost $20 bucks for two. Surefire sells a 12 pack of them for $30.
View More Details on Princeton Tec Apex Pro Headlamp