Gear Review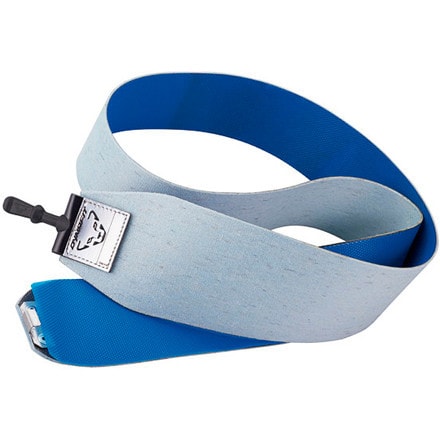 Posted on
Pricey Skins but Lightweight
I've now been out touring on these skins a few times since I got them. I was previously using a set of BD Ascension STS trimmed for my K2 World Pistes, which are a bit too narrow for my Dynafit FR 10.0 AT skis. These fit my FR 10.0s perfectly without trimming.

Upsides - These pack smaller and are lighter than the BDs. The glue seems to work great (apparently a problem in past years). And they are easy to deploy in windy conditions with the simple tail hook and "stopper" style tip. I was a bit concerned about the metal loop on the BDs damaging the plastic tip on the Dynafit skis. The Speedskins allay that concern.

Downsides - The blue glue protector sheet that came with the skins is not reusable, so I'm simply folding these in half for storage. I'm a little concerned with how they will store over the summer...we'll see.

I had a bit of trouble with one ski tip kicking the rubber stopper out of the slot in the other ski, causing me to have to reinsert it on the fly. This problem can be mitigated by better technique, but it is a pain to reinsert.

Also, when pulling the skins out of their bag, I discovered that the rubber stopper can inadvertently be detached from the skin. Losing one of these in the field could cause significant problems. I may order an extra one to keep in my spare parts bag.

Finally, I'm not very impressed with the skin storage bag. My BD bag has drainage mesh and a nicer drawstring. The Dynafit bag is just a rectangular nylon bag. Not a big deal really, but it doesn't exude the same quality as the BD.

These skins are very pricey compared to others. We'll see if the cost is justified over time.
View More Details on Dynafit FT Mustagh ATA Superlight Speedskin