Gear Review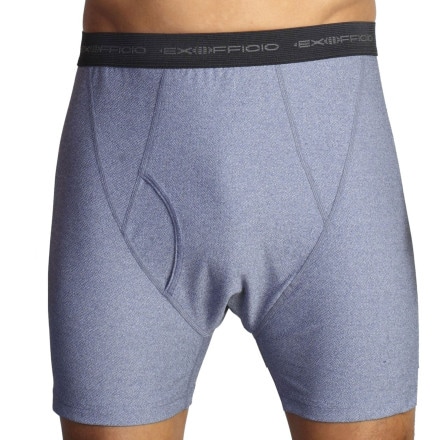 Posted on
Pretty much the best product ever.
I love these things, so much, in fact, that I've spent the last 4 years of my life phasing out all the other skivvies in my wardrobe and replacing them with these. Why? Several reasons.
I first discovered these undies when I was gearing up for a 7 month trip through central America that I took with my then girlfriend/now wife in 2008. I brought 3 pair of these and one pair of the regular boxers and they were all I needed.

You can wash these bad boys in any sink, shower, river or bucket you might happen across. Use laundry detergent, hand soap, shampoo whatever (use something benign and free of dyes/fragrances if washing in a river, of course). Exofficio says they dry over night but if you have decent sunlight on them it's more like an hour.

You know what else is cool? Where these with some synthetic shorts when you're traveling/hiking/adventurin' and you no longer need a swim suit. I haven't owned a dedicated swimsuit for several years now. Just jump in, get out, walk around, hang out and you're good to go.

Finally, they're just comfy. They wick moisture and fit just right. Even if they didn't have all their other awesome qualities I'd still love 'em because they just feel right.

Get some.
View More Details on ExOfficio Give-N-Go Boxer Brief - Men's