Gear Review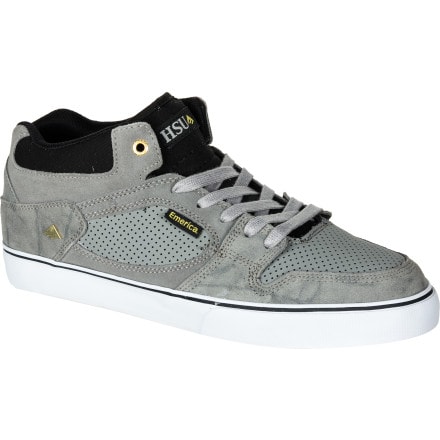 I didn't buy these through DogFunk.

I got these ones (http://emerica.com/shoes/hsu-12/grey/), and the material is different from those offered on DogFunk. It's more of a canvas-like material that showed wear within an hour of using. I'm a bigger guy, so as a result probably kick/drag my feet harder on the griptape, so that may be a factor here, but I was not very satisfied with the durability of these shoes. Maybe if I had some Shoe Goo and started patching the holes when they were still small this wouldn't have been an issue. Oh well, we learn new things everyday.

They are really comfortable though, and provide great ankle support without being too bulky, so for that reason I have to give them 4 stars.
View More Details on Emerica Hsu Skate Shoe - Men's