Gear Review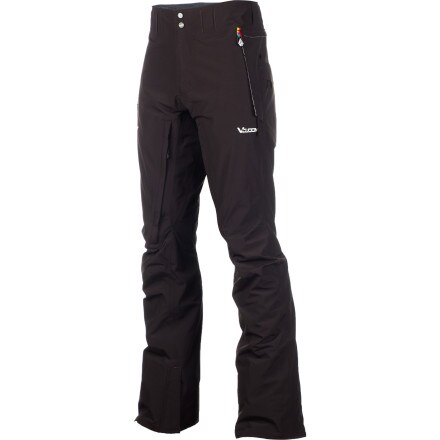 Got these pants cuz I wanted a slimmer pant that doesn't lose waterproofing after a season and a half- not the most common thing to find. Most pants with a good fit are only around 10K, from what I've found, except a few. We'll see how these last, but I expect GORE to last for years.
Anyway, I'm pretty stoked on these so far. They fit well, not super skinny, but still slim. I'm about 5'11 and 130 (yep, pretty small) and I got the smalls, and my only complaint is that they could be a little longer, but I've givin up looking for pants long enough that dont fall off my waist. Also, the vents are a little odd- they are angled over the knees, but, I mean, they serve they're purpose well. The snaps on the ankles have bent a little in my bindings, but they still work well- nothing to worry about. FInally, they're not insulated really at all, (more of a shell) but nothing some good layering cant fix.
Despite those complaints, I'm actually pretty pumped on these- all those compaints are pretty minor. Like I said they fit well, they're super waterproof, (for now, and hopefully for years to come) and they're simply designed- the main things I look for in good snowpants!
View More Details on Volcom V-Bird Gore-Tex Pant - Men's