Gear Review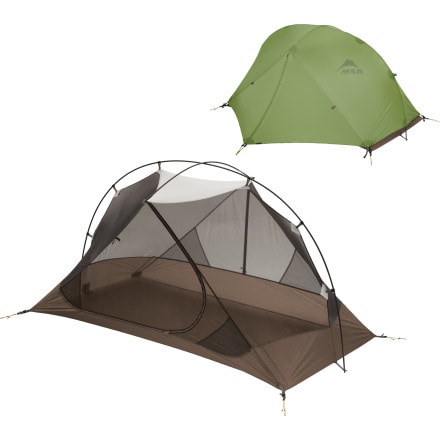 We have used this tent for 2 months and thought it was great. One of the first nights there was some heavy wind from a thunderstorm and the tent was tested hard. The wind was hard enough to flex the mesh part of the tent into my sleeping bag during the storm and at one point the top cross pole came disconnected from the fly. We reconnected and it didn't happen again. A couple of weeks later we met another avid backpacker on a different trail. There group was using two Carbon Reflex 2 tents in the wind and one cross pole came on one of them and went through the fly tearing a large hole. She said MSR was replacing the fly. We felt lucky this hadn't happened to us when ours came loose.

Secondly two days ago after leaving the tent in the morning and walking away I heard a snap. I looked back toward the tent and thought it was a branch. Upon returning to the tent I realized the snap wasn't a branch it was the cross pole. It had snapped in half where it met the main pole. Disappointed I tried to repair the pole for the last night with the included repair sleeve. I was unable to repair it because it would just snap again where the sleeve met the pole. I ended up propping up the sides with hiking poles.

I haven't contacted MSR yet but I'm sure they with replace the pole. I'm just not confident in the carbon cross pole. It broke when staked out properly, after about 2 months, in calm sunny weather with nobody in it, and it was properly set up and staked according to the instructions.
View More Details on MSR Carbon Reflex 2 Tent 2-Person 3-Season