Gear Review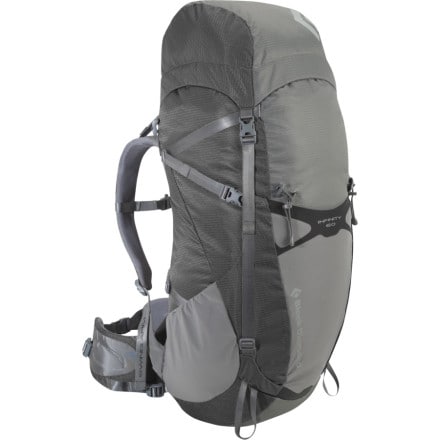 Posted on
Please and Thank You.
I'm new to the Backpacking scene, but I must say that I'm a Big fan of this pack. I usually just use an old school back pack when I go camping, and just strap everything on the outside. But I have been converted by the Infinity 60. All my gear fit in this bad boy: clothes, sleeping bag, pad, and food. And the swivel hip pad, while it confused me at first as to why I would need it, made the hiking experience just that much more comfortable. The pack stayed up right and snug, and didn't threaten to throw me over the edge when I had to scramble over rocks.
The only down side I found was the packs Suicidal Tendency to jump off of high places. It jumped off my table, off several rocks I put it down on, and I'm sure if I took it near cliffs it would have attempted a jump there to. So, keep your eye on this one, he's got low self esteem, even if he Is the best pack I've ever used.
View More Details on Black Diamond Infinity 60 Backpack - 3660-3845cu in