Gear Review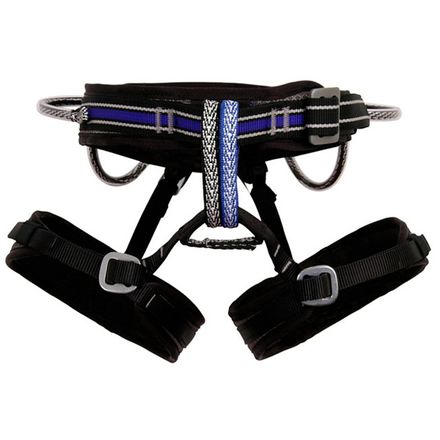 Prior to using this harness I was wearing a lighter weight harness, with non-adjustable leg loops by wild country. I purchased that one 10 years ago and have outgrown it.

I was debating between replacing it with another lightweight harness, or a harness that was bomber and comfy.

It basically came down to deciding between the Arcteryx r280 or the Metolius safe-tech deluxe.

Because I climb in Yosemite, I imagined the Arcteryx, being such light and thin material would wear down easily when rubbing against granite when trying to scoot up chimneys. So I went with Metolius.

The first time I put it on, It felt cumbersome and heavy. I was so used to my old wild country one. But, after wearing yesterday in Yosemite Valley, I was much impressed. It was comfortable, and best of all I felt secure, as if I had a piece of armour on.

I don't mind gaining a few ounces for that feeling of confidence when having it on. I also like the fact that the gear and haul loops are full strength.
View More Details on Metolius Safe Tech Deluxe Harness Improved- Women's