Gear Review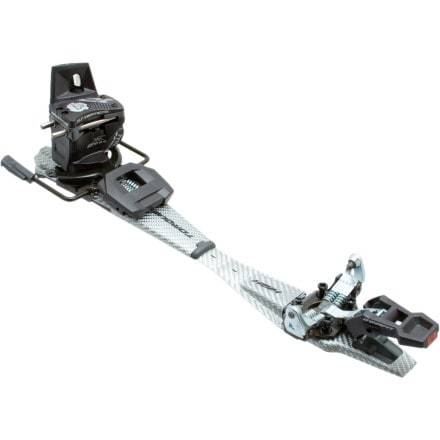 I've been using this binding for 3 months now, and I love it. I graduated away from Fritschi Diamir freerides, which I used extensively over the summer on the cascade volcanoes, and it has been a dream getting to know the FT12. Though i was initially concerned that a tech binding wouldn't hold up to how hard I wanted to ski, I haven't had one problem with the FT12 in 21k' of backcountry skiing on everything from powder to breakable crust. I've even had this in the resort for several days of hard skiing on ice, bumps, drops, etc, and it hasn't pre-released or caused me any problems.

Switching between heel-post settings and from tour to ski modes is very easy once you become familiar with manipulating the heel post. I have brakes on my bindings, which I think is a mistake, as it hinders the ability to switch from ski to tour without stepping out of the binding. That said, making the switch is very easy and quick once you're used to it.

As to releaseability, this binding has performed perfectly, releasing only once when my leg found a buried tree, likely saving my knee. The only word of caution that I offer is to make sure to lock the toe lever when switching to touring, because if you forget to do so it will release more easily than you'd think-- a problem on steep or prone terrain.

All said, this is an excellent binding, and I look forward to using it for years. I would certainly make this choice again.
View More Details on Dynafit TLT Vertical FT Binding